男士UA TriBase™ Reign 4訓練鞋
男士UA TriBase™ Reign 4訓練鞋
is rated out of
5
by
6
.
或分三期免息付款,每期 HK$333
它有何作用?
在訓練時雙足越貼緊地面,更能發揮自如。UA TriBase™技術低身穩定的三角形底部,助你走過每組訓練。
DNA
輕盈透氣網眼布,內配耐用的抗磨損物料
外部鞋跟扣板及內部後跟支撐墊有助提升穩定性及支撐
關鍵部位別具彈性,前掌的牽引力令步履更自如,更具抓地力
全掌Micro G®發泡材料中底提供靈敏的緩衝效果
UA TriBase™大幅提升地面接觸範圍,令動作自然流暢,於起跳時抓地更靈活自如
包裹兩側的全橡膠外底和內側綁帶,有助提升耐用與耐磨程度
鞋頭下的關鍵部位橡膠墊有助提升抓地力
貼近地面的設計有助提升舒適度及能量轉移
規格
款式#: 3025052
掌跟差:2毫米
重量:11安士
鞋帶款式:標準綁結
進口產品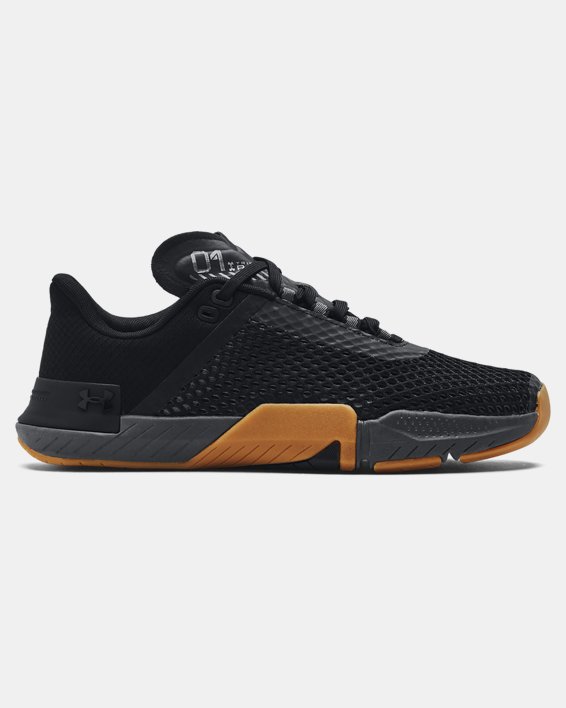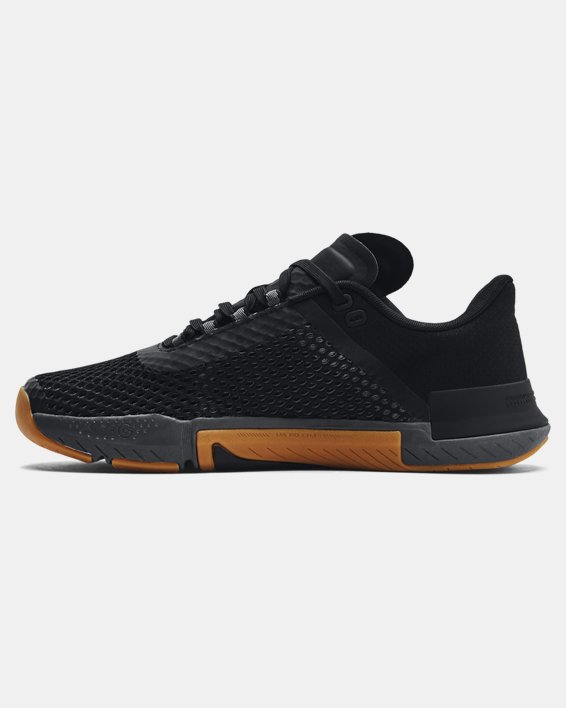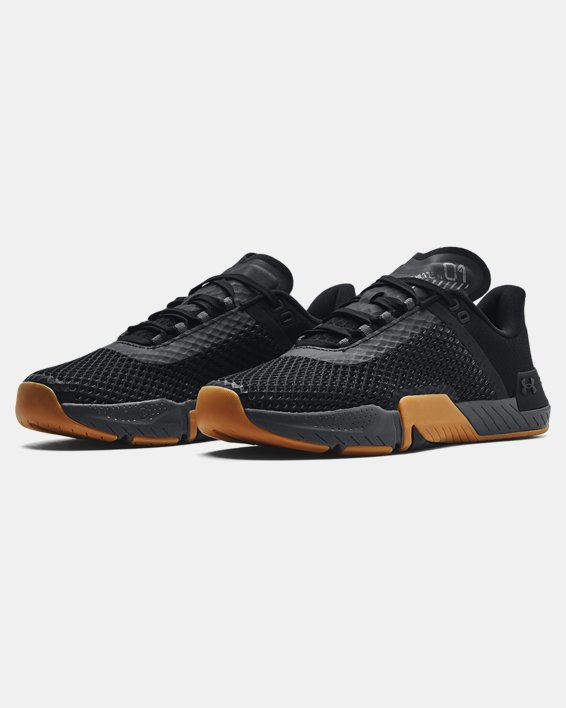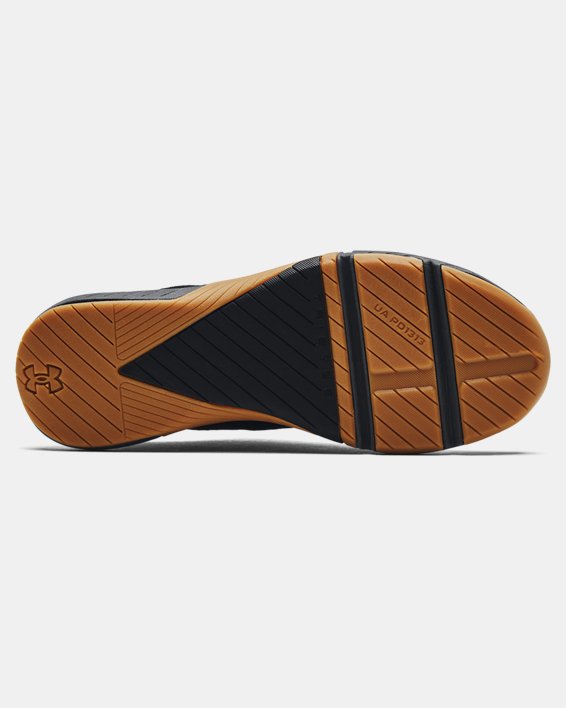 ---
Rated

5

out of

5
by
JakeMC
from
Great Training Shoe
Switch to these from Nano's. Great shoe with a solid base. Great for a heavy lift, kettlebell session, or even some HIIT.
Date published: 2022-05-21
Rated

5

out of

5
by
Cpriv41
from
Great CrossFit shoe
I went from Metcon's to Nanos to these and I love them. Great support and breathable. They're comfortable while running, jumping, and lifting. Overall, great CrossFit shoe that looks great!
Date published: 2022-04-27
Rated

4

out of

5
by
felix69
from
Almost perfect
These shoes are almost perfect. At first they were a little clunky for a training/lifting shoe but I got used to it. I do everything in these shoes, I do hit work outs, sprint/ short runs, and do heavy squats/deadlifts in these. If you're not seriously competing in lifts then these should be good enough for you. I do see how some people would like less cushion and more of a closer to the ground feel, but I think the cushion is good enough, any more would be too much and any less would compromise the sprint/ short run comfort. I would like to see the toe box be slightly bigger to give my toes room to splay while performing lifts. I'm also not too crazy about the plastic on the tongue, it reminds me of nails on a chalboard whenever I tie my shoe and the shoelace hits the toungue. But its a small detail. Overall great shoe, wish the toe box was slightly bigger, kind of ugly but serves its purpose! switched from metcons to these and havent looked back.
Date published: 2022-06-01
Rated

4

out of

5
by
IronG
from
Definitely an Improvement but...
I'm a UA fan and have had or tried all their previous Tribase Models and these are by far their best ones yet. The review I made covers more details but here's the gist of it: I wear a size 11.5 and they fit as described. They are comfortable all around the foot and soles, its wider in the soles and toe box as well, and is just as good with grip/traction, they breathe well, are comfortable for short distance runs, and all-day casual wear. Additionally, the color options are looking very promising. Outstanding improvement overall, Under Armour. However, for me, I can't get over the size and weight increase of these shoes. they are about a half-inch wider and ~80g heavier than the Tribase Reign 3s. I like my shoes to be close to the ground and maintain a low profile. They can feel clunky at times and while I do appreciate the higher heel counter, I just can't get over how they look during exercises. They are just too stiff and it doesn't bend when you bend so it looks like you're wearing miniature skis, lol. Of course, all cosmetic-related cons and nothing worth deterring you from getting these shoes. They perform well and do not look all that bad. Overall, I highly recommend these shoes, especially if you're into Crossfit or weight training. UA: Keep up the solid work and attention to detail!
Date published: 2022-04-30
Rated

4

out of

5
by
CG22
from
Best for training not for running
It's a good shoe. I went from the Reign3 to these and I think I like the Reign3 better. IMO, they looked better and they were a better running shoe. These ones (Reign4 Pro) give you good stability over the center of your foot, they fit well (not too tight or loose in the toe box), but they make me feel flat-footed (especially when running). I think these have a wider baseline at the soles of the feet and then that extra heel part in the back kind of make your foot land flat. Like like bumper rails for bowling but for your feet :)
Date published: 2022-04-27
Rated

1

out of

5
by
Tomer Tal
from
Painful to wear
Very uncomfortable and painful to wear, I do not recommend this shoes
Date published: 2022-05-29
---